European Researchers' Night at University North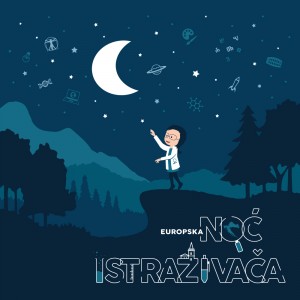 At the University of North, on January 25, 2019, was held the "European Researchers' Night" as part of the Techno-Past Techno-Future project activity; European researchers' night.
The event was held as part of the Open days at University North in Koprivnica, and visitors of all ages could participate in various lectures, interactive and entertaining workshops, presentations and they had the opportunity to met students and teaching staff.
There was organised tour through the laboratories and visitors could participate in fun quizzes with the possibility of winning valuable awards. European Night Researchers is a project that last for 15 months and it is funded under the EU Observatory and Innovation Framework Program 2020, and is implemented among 18 partners, one of which is University North. European Night Researchers is traditionally held every last Friday in September in all major European cities.
It came into existence with a European initiative to highlight the importance of scientific research in everyday life and the excitement and interest of scientific life and profession.
More information https://ec.europa.eu/research/mariecurieactions/actions/european-researchers-night_en